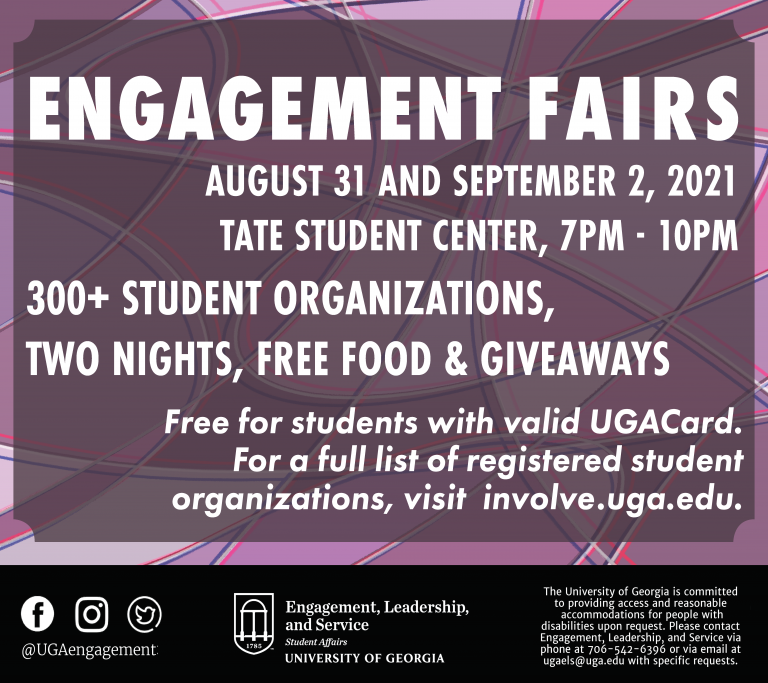 ELS is excited to host two Engagement Fairs in Fall 2021 to promote student organizations and engagement opportunities at UGA! The Engagement Fairs will be held on August 31 and September 2, 2021 in the Tate Student Center from 7-10pm.
A list of participating groups and organizations for each night can be found below, along with the event map:
ELS is excited to host six Mini Engagement Fairs this semester! These are free tabling opportunities for registered student organizations. 
To sign up to participate in the Mini Engagement Fairs, please visit the link below.