New Organization Institute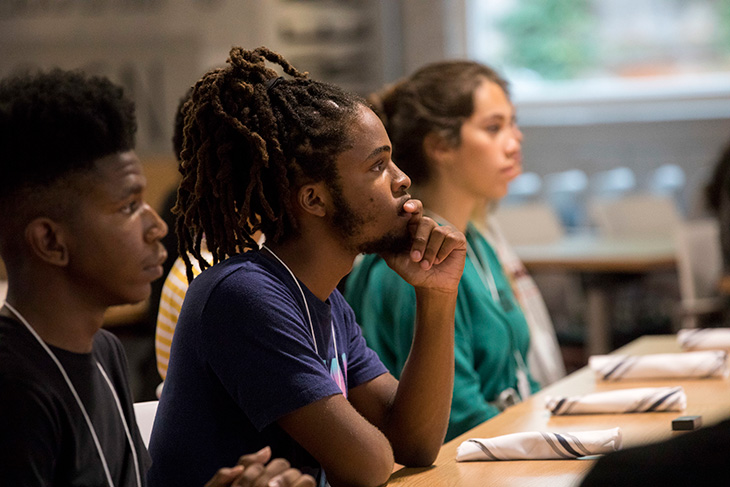 The New Organization Institute (NOI) is a weekend retreat dedicated to student leaders who have a created a new student organization within the last year. NOI will provide access to resources and intentional training to assist in the viability and future success of new organizations.
This retreat is intended for leaders of newly registered student organizations which have been registered for the first time in either 2020-21 or organizations which have re-registered for the first time in several years. This program is not limited to chief officers; however, participants should hold a leadership role within their organization.
NOI will provide access to resources and intentional training to equip leaders of new student organizations for future success of their organizations. By participating in NOI, leaders of new student organizations will:
Examine and articulate their own leadership philosophy
Gain foundational training in various student organization processes
Plan for the future success of their organization by developing a membership engagement plan and learning how to facilitate a 3-5 year organization plan
Engage with a cohort of peers and University resources
Be guaranteed space to table in major Involvement Fairs and Mini Involvement Fairs
NOI will take place in the Tate Student Center on September 24 and 25. Registration is free and includes dinner on Friday and lunch on Saturday. Free parking will also be available for participants.
Frequently Asked Questions
The New Organization Institute has been scheduled across two days to give students the chance to form connections with their small group. Below you will find a brief schedule overview that gives more specific times of NOI:  
Friday, September 24 (5:00-9:00 PM)
5:00 PM | Check-in & Boxed Dinner 
5:30 PM | Introductions & Welcome from ELS Staff 
6:15 PM | Kick-off Leadership Speaker – Taylor Cain, Director of Engagement, Leadership, and Service
6:30 PM  | Funding & Fundraising
7:15  PM | Leading your Organization
8:00 PM  | Small Group Meeting 
Saturday, September 25 (9:00 AM-3:00 PM)
9:00 AM | Overview of Resources
11:30 AM  | New Organization Panel
12:30 PM | Lunch
1:00 PM | Final Small Group Meeting
2:30 PM | Closing
To get the most out of NOI, it is important that you are present for all the sessions. As a result, you will be unable to participate in the New Organization Institute if you have a conflict with one of the sessions. Check back for information on future programming and workshops!