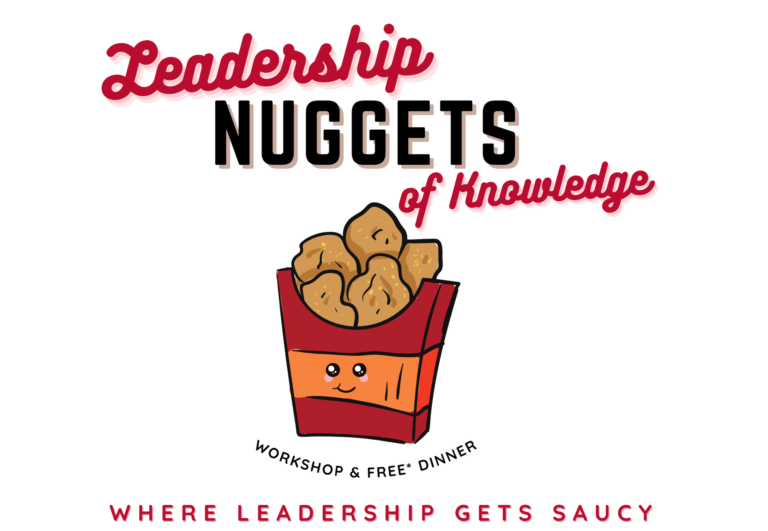 Leadership Nuggets of Knowledge is a leadership workshop series that provides students with bite-sized leadership development opportunities. These sessions will introduce leadership concepts and utilize guest speakers from across campus to provide diverse perspectives. 
Registration for Nuggets of Knowledge is FREE to student activity fees-paid students and dinner will be provided. Vegan and vegetarian options will be available. 
Please note that all sessions will take place in the Tate Student Center. Parking in the Tate Student Center deck is Free with UGA ID or permit after 6:00 p.m. Click here for more information on parking enforcement hours.
 Values & Active Citizenship
Wednesday, October 5 @ 6:30p | Tate Reception Hall (1st floor)
Examine how your personal values impact your leadership practice. You will engage in an activity to help identify your driving values and will gain "nuggets of knowledge" about opportunities to put values into action. As a part of Voter Education Week, this session will also highlight ways to be an informed citizen and make an action plan for voting. 
Discovering your Leadership Style
Wednesday, August 24 @ 6:30p | Tate 473
Want to learn about your personal leadership style? Interested in better understanding how your team can work together successfully? Student participants will complete a short inventory, learn about various leadership styles, and gain "nuggets of knowledge" about how this awareness can help them work effectively with others toward common goals. Chick-fil-a will be provided and space is limited!