Follow Us on Instagram @UGAHOMECOMING to stay up-to-date with events!
Kick off the Homecoming Week at the Bulldog Bash on Monday, October 11 from 10am to 3pm on Tate Plaza. The Homecoming Committee welcomes all students to celebrate the beginning of this great week with free food, promo, and games. Take a break between classes and stop by for a great time.
The Paw Prowl scavenger hunt starts Monday, October 11 at 8am and ends at 10pm on Friday, October 15. We will award prizes for creativity, speed, and completion and will notify winners by email.
Use the App: Goosechase
Search: Homecoming Paw Prowl 2021 or Enter Game Code: UGAHC21
Password: UGAHC21
Please join the 2021 Homecoming Committee at Lip Sync on Tuesday, October 12 at 7pm at Legion Field. Lip Sync is a fun-filled evening of free food, talent and laughter. Students representing their competing organizations will develop and perform a song and dance routine while lip syncing. The event will also include several non-judged guest performances from performance groups at UGA. Come be a part of the action!
*In case of inclement weather, this event will be located in Tate Grand Hall*
Please join the 2021 Homecoming Committee for a Silent Disco immediately after the Lip Sync Competition on Legion Field.
*In case of inclement weather, this event will be located in Tate Grand Hall*
Learn about the various schools and colleges at UGA during School & College Day. All students, past and current, cab celebrate their college both virtually and in-person. Enjoy videos from representatives that explain what each school is all about and why their respective students love them. Students can also be complete a virtual Bingo board if they follow on Instagram! Join in-person at Tate from 10 a.m. to 2 p.m. to interact with select school and colleges and to get a 25% off bookstore coupon.
Keep an eye on school's/college's announcements to see if they will be hosting an event of their own this week.
Homecoming Court Family Feud
Survey says – students should tune in and watch the 2021 Homecoming Court compete in a UGA-themed "Family Feud" event.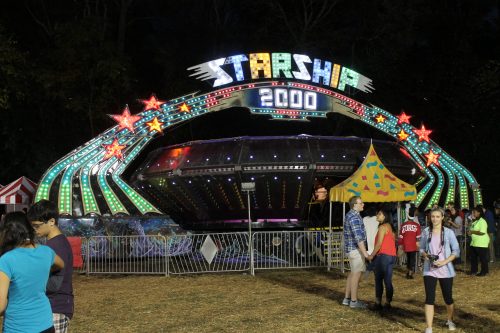 University Union Homecoming Carnival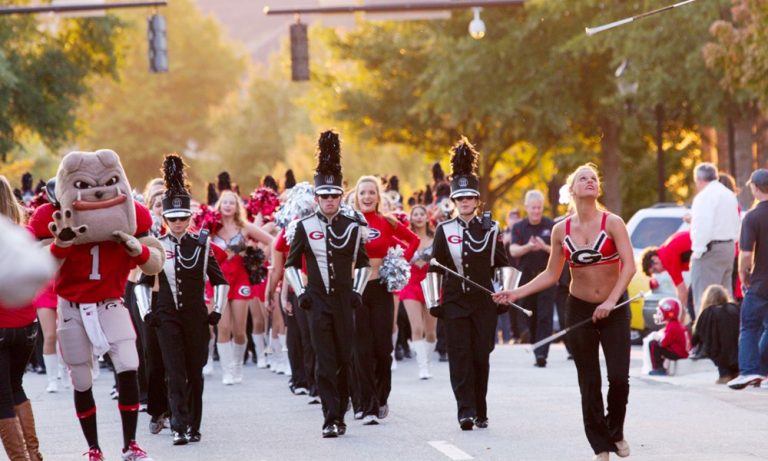 Please join the 2021 Homecoming Committee at the Homecoming Parade. Located in Downtown Athens, the UGA and Athens communities are invited to join together in celebrating this annual tradition.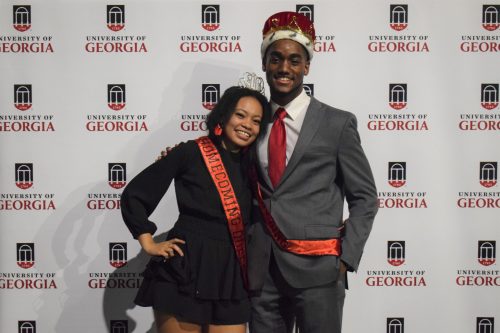 Half-time at UGA vs. University of Kentucky football game in Sanford Stadium.