Meet Miss UGA Outstanding Teen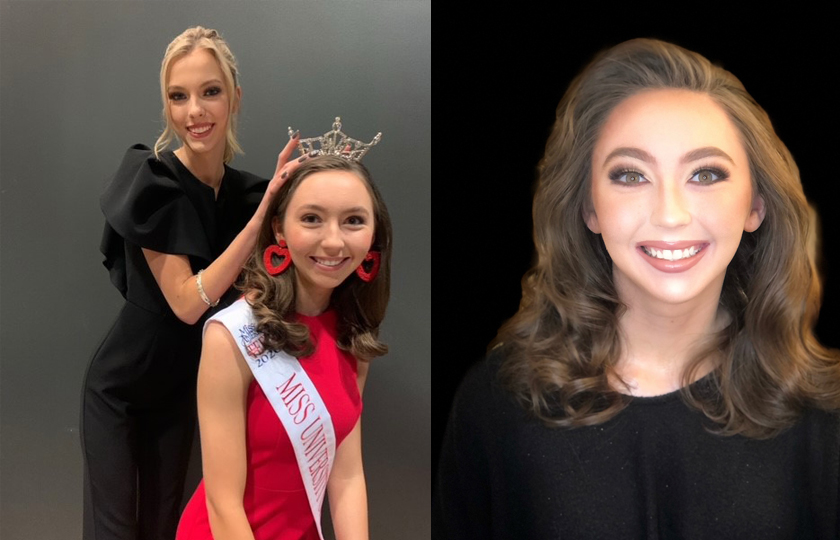 Meet Georgia Nunn – Miss UGA Outstanding Teen 2020
Georgia Nunn is the 16-year-old daughter of Mike and Karen Nunn and a junior at Westminster Christian Academy in Watkinsville, GA. She holds the title of as Miss UGA Outstanding Teen 2020 and will represent the University of Georgia in the annual Miss Georgia Outstanding Teen Pageant in Columbus in June 2021.
Georgia's high school accomplishments include National Honor Society, Headmasters All A Honor Roll, DAR Christopher Columbus essay winner and a Barnabas mentor. She was a member of a national champion artistic twirling group and had the privilege of being a member of the Team USA contingent in the International Cub Competition in Limoges, France in 2019. Georgia studies classical ballet and trains in tumbling and acrobatics. She is currently a feature twirler for her school and participates in varsity cheer.
An active volunteer in her community, Georgia has served as a volunteer coach at the Athens YMCA, teaching twirling in the afterschool program. Her social impact initiative is Promoting Youth Development through the YMCA. The Y is the nation's leading nonprofit organization for youth development, healthy living, and social responsibility.
The Nunn family has an extensive association with UGA. Both parents began their careers at UGA; most recently her father retired after 32 years of service and her mother is Executive Director of Academic Services for the University System of Georgia. Her grandfather is an alum, as well as several other relatives. Her brother is currently a senior Sports Management major at UGA.
The Miss UGA Outstanding Teen program is affiliated with the Miss University of Georgia Scholarship Competition and is designed for young women ages 13-17. The Miss UGA Scholarship Competition is a program within the department of Engagement, Leadership and Service in the Tate Student Center.