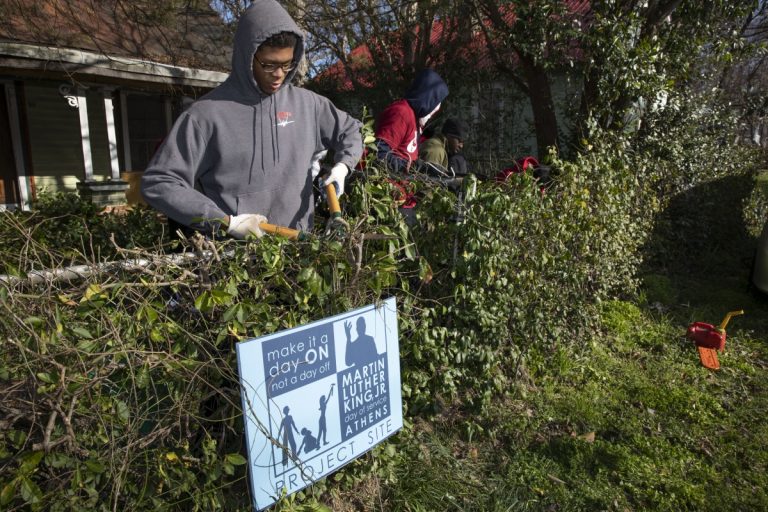 Serve Athens, an initiative of ServeUGA, provides ongoing opportunities during the fall and spring semester for UGA students to meet community needs through service.
ServeUGA is currently partnering with seven local non-profit organizations: Action Ministries, Athens-Clarke County Animal Control, Brooklyn Cemetery, Books for Keeps, Learning Ally, Hands on Athens, Project Safe, and UGArden. Transportation is provided for students who participate. See below to sign-up for current Serve Athens opportunities.

By participating in Serve Athens volunteer opportunities, we intend for our participants to be able to:
Analyze the impact their actions make on the local community through post-service reflection
Explain the mission of the community partner they are serving with by engaging in intentional service
Evaluate the relationship between UGA students and Athens community members by participating in direct service and engaging in critical dialogue
Understand the importance of serving alongside one another through collaborative service work with peers and community partners
Check out the links below to sign up for service events and opportunities.