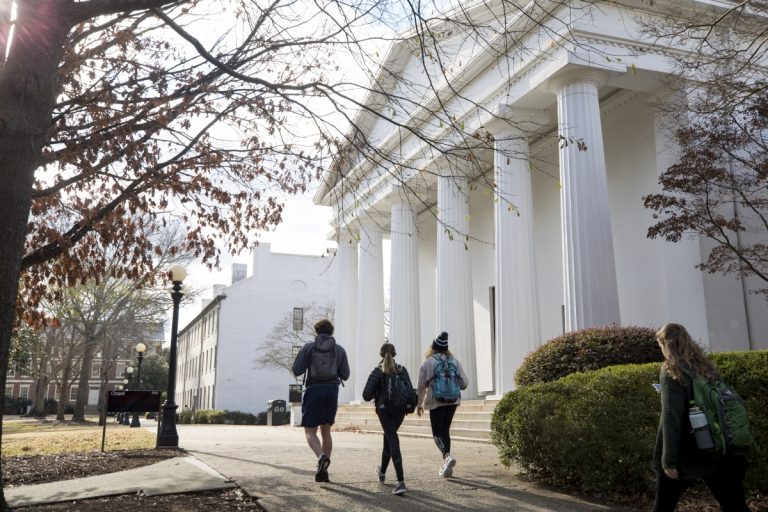 Documenting Each Year of UGA History
Mission
The mission of the yearbook is to represent all aspects of student life at the University of Georgia and provide a pictorial record of the past, present, and future.  In addition, the Pandora allows students to volunteer and gain invaluable leadership, design, photography, and marketing experience through teamwork.
About
According to Greek mythology, Pandora, meaning "she who has all gifts," opened the box in which all the evils of the world had been suppressed. The evils of the world flew out to plague mankind, leaving only Hope inside the box.
In 1886, representatives of the eight existing fraternities on campus worked together to create the first yearbook at the University of Georgia. The yearbook was a collection of the Greeks' roles and of their activities on campus. It was a paperback book, much smaller in size than ours today, giving the histories of each class, of the school, and of the organizations at the University of Georgia. In recent years, a combination of photographs and written copy has prevailed.  
Today's book is currated, designed and executed by the Pandora Yearbook student organization. Check out their website for more information on the current staff and their book!