University Union: Events for students, by students.
Events for students by students since 1948
Four Committees, One Mission
While University Union is considered one student organization, it is comprised of three different committees that all have a specific topic for the types of events that they plans. Although Union is split up into three different committees, it still has one mission–to create entertaining and diverse experiences by providing inclusive, quality activities for the student body of The University of Georgia. All programs are selected, promoted, and produced for students by students.
How to Join University Union
University Union has open membership and is free for any student of the University of Georgia to join at any time throughout the semester. Unionwide meetings are held every other Tuesday at 6pm. At each Unionwide meeting, we meet together as a whole organization to discuss various topics. Each committee also meets weekly on Tuesdays to brainstorm future events ideas, as well as finalize upcoming event details. For more information about specific meeting times and locations, visit our Instagram @ugaunion.
Union's Executive Board
The Executive Board consists of the President, Chief of Staff and Vice Presidents for Marketing and Communications, Film, and Events. The Board also includes two graphic designers, a photographer/videographer, a social media manager, and chairs for Rocky Horror, Weekend Movies, Light Night, Live Talent and two Special Events chairs. The Board works with the Union advisors to oversee the operation of all committees, coordinate programming, and implement organization policies. The application and interview process for Board positions takes place in November of each year. Apply for the executive board on the involvement network.
Meet your 2022-2023 Union Executive Board!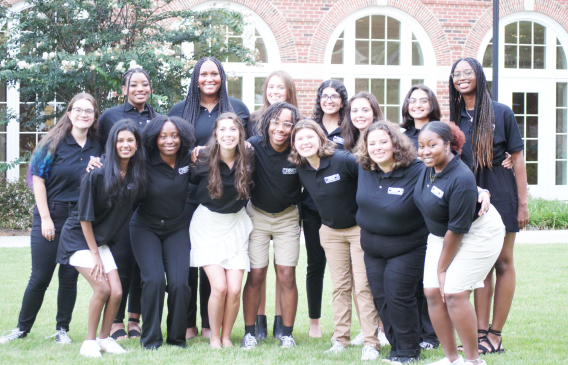 Pictured left to right: Back row- Jaca B, Regan L, Autumn H, Gabrielle L, Pooja U, Caroline C, Nayab H, Jenna O. Front row- Shrija R, Ariel A, Jordan E, Kristian I, Kristen M, Abby P, Jordyn E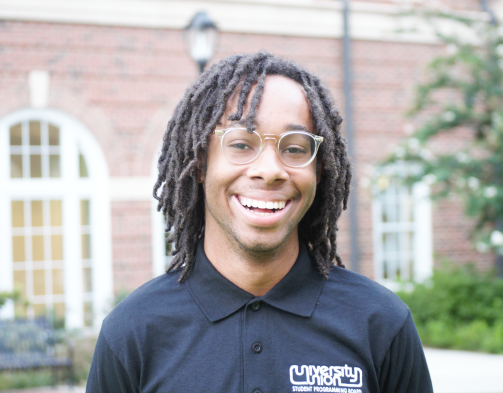 Kristian Ivey, President
Major: Psychology (Minor in Human Services & American Sign Language)
Expected Graduation: Spring 2024
Office Hours: Thursdays 2:30-6:30PM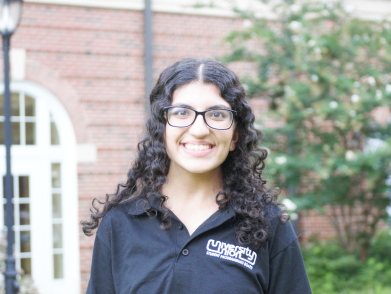 Pooja Udeshi, Chief of Staff
Major: Biology & Anthropology
Expected Graduation: Spring 2023
Office Hours: Tuesdays 4-6pm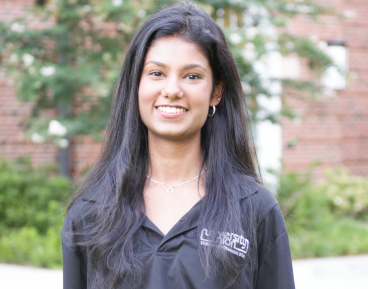 Shrija Ramachandran, Vice President of Marketing and Communications
Major: Management Information Systems
Expected Graduation: Spring 2024
Office Hours: Wednesdays 9-11am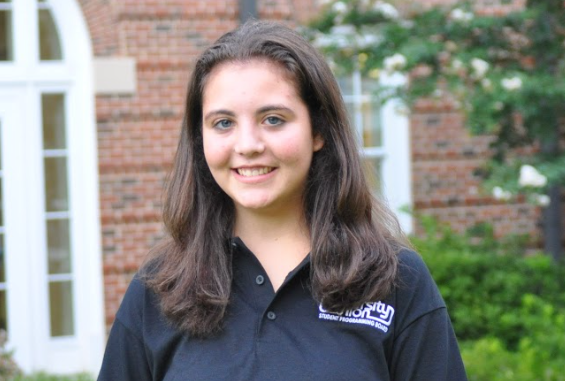 Caroline Cooper, Vice President of Film
Major: International Affairs (Minor in Theater)
Expected Graduation: Spring 2025
Office Hours: Thursdays 3-5pm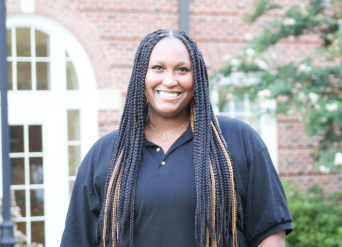 Autumn Hampton, Vice President of Events
Major: Biochemistry & Molecular Biology (Minor in Sociology)
Expected Graduation: Spring 2025
Office Hours: Fridays 8-10am