Recipients of 2020 Dawn D. Bennett-Alexander scholarship announced
Niyelle Tucker, a fifth-year biological engineering student from Conyers and Carson Kuck, a fourth-year political science student from Cochran have been named the 2020 recipients of the Dawn D. Bennett-Alexander Building Bridges Scholarship at the University of Georgia. The scholarship is awarded annually to students who exhibit excellence in their commitment to diversity and inclusion efforts on campus.
Niyelle Tucker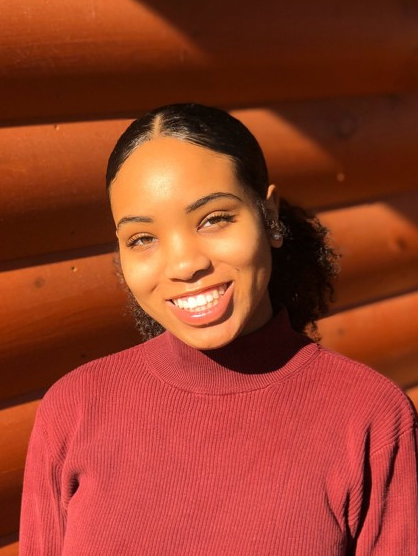 Niyelle Tucker plans to graduate in May 2021 with a bachelor of science in biological engineering. Her academic achievements include serving as a computation and bioinformatics researcher in UGA's Edison Lab and mentoring student athlete counselors in the UGA Athletics Rankin Academic Center.
During her years at UGA, Tucker has played a significant role in giving voice to Black students on campus and building bridges with local communities. She has filled multiple roles with the Louis Stokes Alliance for Minority Participation, which seeks to increase the number of underrepresented minority students pursuing science, technology, engineering, and math (STEM) degrees. She is also currently representing the Eta Xi chapter of Alpha Kappa Alpha Sorority, Inc. as well as other historically Black Greek-lettered organizations on the Committee on Diversity, Equity, and Inclusion in Greek Life at the University of Georgia.
This summer, Tucker and one of her sorority sisters founded the Buy Black Friday initiative in response to the heavy toll that the COVID-19 pandemic has taken on Black-owned businesses. The initiative leverages social media platforms to encourage consumers to spend money exclusively at Black-owned brands on Fridays.
Tucker credits the Black UGA alumni she met early in her collegiate experience with inspiring her to bring her talents to bear on UGA's minority populations.
"[The proverb] 'it takes a village' hangs on the dining room wall in my parents' house," she said. "When I was younger, I did not think much of it, but now I realize it has become a philosophy of mine. It speaks to the strength of community, and I pride myself on making my community a priority."
Carson Kuck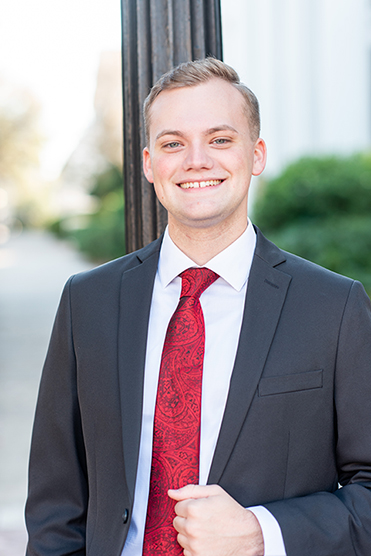 Carson Kuck, who also intends to graduate in May 2021, is pursuing a minor in student affairs leadership and a certificate in personal and organizational leadership in addition to his bachelor of arts. He has been heavily involved in campus life, including serving as a New Student Orientation leader and as the current treasurer of the Student Government Association, in which he has previously served as a First-Year Senators director and a First-Year Forum peer advisor.
In his scholarship application essay, Kuck discusses the challenges he faced as a first-generation college student. His experiences prompted him to found First Gen Dawgs, the only registered student organization aimed at supporting first-generation college students.
"First-generation students are constantly trying to prove our worth and figure out how to have access to the same resources as our peers. I wanted [to create] an organization that provided a community to uplift, celebrate, and support the journeys of first-generation students at UGA," he explained.
"I hope to continue fighting for equity amongst this community even after I have graduated. First-generation students deserve all the opportunities that their peers receive, and I hope that through my advocacy work, they can start believing that themselves."
Administered through the Engagement, Leadership, and Service department within UGA Student Affairs, the Building Bridges Scholarship was established in 2016 by Bennett-Alexander, a longtime associate professor of Employment Law & Legal Studies in the Terry College of Business. Bennett-Alexander used a cash prize she had received when she won a prestigious national award recognizing her for inspiring students to make significant contributions to society.